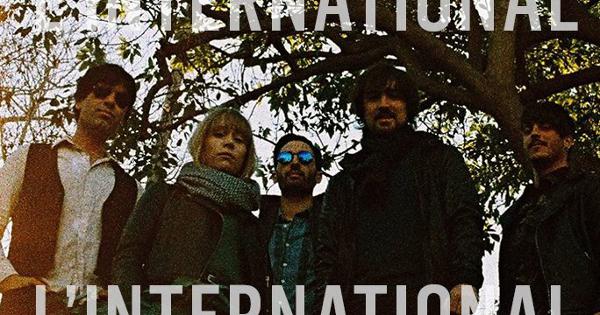 Date / Heure
Date(s) - 24/10/2017 - 25/10/2017
19 h 00 min - 2 h 00 min
Lieu
L'international
5/7 rue Moret, Paris
Catégories
– Dead Parties
Dead Parties is the musical project of Etienne Mamo, singer and songwriter for The New Black. With this band he toured the east coast of Australia, had several releases and received airplay nationally, including rotation on Triple J. In 2007 The New Black were nominees for the Music Oz Song of The Year and Band Of The Year.
Dead Parties sees Etienne explore his shoegaze/indie roots, experimenting with layered guitars, vocals, percussion and noise. The first single to be released, In Dreams Of Decadence was included on the Psychedelica 5 lthrough Northern Star Records.
FB : https://www.facebook.com/deadparties/
SC : https://soundcloud.com/deadparties
– Polaroid3
Issus de la scène jazz actuel, les musiciens de Polaroid3 ont développé liberté et richesse de jeu dans leurs pratiques respectives avec le désir de jouer une musique personnelle qui s'aventure loin des «clichés». Formée autour des compositions de Christine Clément, la musique de POLAROID3 est porteuse d'images troublantes, denses et envoûtantes. Une « trip-pop » sensuelle et organique.
FB : https://www.facebook.com/infopolaroid3
SC : https://soundcloud.com/polaroid3
YT : https://www.youtube.com/user/infopolaroid3
– Matthew Goletz Music
With hair configurations that vary as often as the backdrop of his YouTube performances, Matthew Goletz's music is a modern folk sound attempting to answer the question of what drives the common man in the world today.
FB : https://www.facebook.com/MatthewGoletz/
BC : https://matthewgoletz.bandcamp.com/
▬▬ INFOS ▬▬▬▬▬▬▬▬
FREE !
Happy-hour 19h-21h
L'International
www.linternational.fr
5/7 rue Moret
75011 Paris
Métros : Ménilmontant (2), Oberkampf (5 et 9), Parmentier (3)
Tarifs : Gratuit